Howard County
Based out of Ellicott City, The Pond Fighter LLC serves clients all throughout Howard County.
Rejuvenating a Huge Pond in Woodbine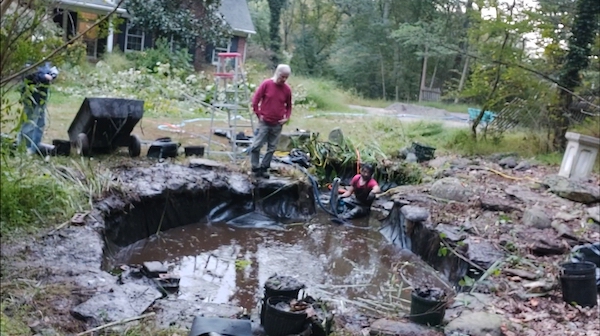 We removed over a decades of debris and plants from this huge pond in Woodbine MD. Although plants were initially inside pots, they quickly outgrew them and took over the pond. In order to remove them, we had to use a wheelbarrow to roll the crap down into the forest 100 yards away.
Pond gravel addition in Columbia
You should only have rocks inside your pond if there are no ledges and the ground is completely level. Debris get trapped on uneven ground and makes removal a very difficult and expensive process. Gravel can act as a breeding ground for beneficial bacteria which convert ammonia to nitrates and nitrites. If you want gravel, we recommend river pebbles as they are larger than your typical gravel and wont destroy our $500 pumps.