Baltimore Pond Company
Baltimore is one of our most popular service areas. When we are not at Sheridan Libraries at Johns Hopkins University or observing dolphins at the National Aquarium, we are cleaning a nasty koi pond in and around the city. We are familiar with the parking limitations inside the city and have contributed many donations (parking tickets) to the city's general fund.
Round concrete pond cleaning in Charles Village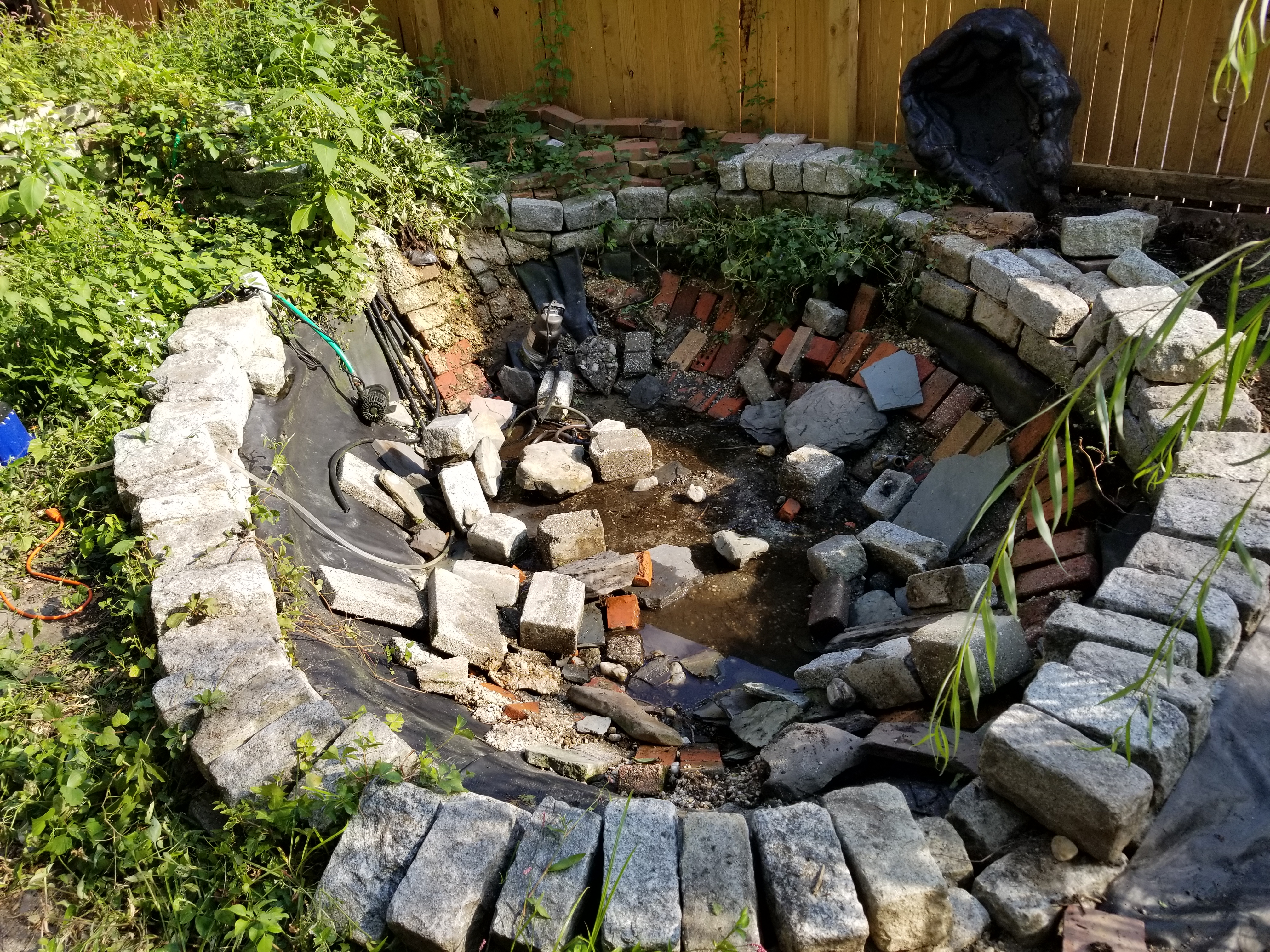 Located right by Johns Hopkins University, this pond needed a thorough cleaning and its liner patched. You may wonder where we drain the water for a row house located inside Baltimore City. We carry over 1000 feet of hose so we were able to reach a storm drain 5 houses away. After draining, we removed the concrete blocks to expose the liner which revealed a huge gash along the edge of the pond, causing the pond to lose a foot of water a day.


Liner Repair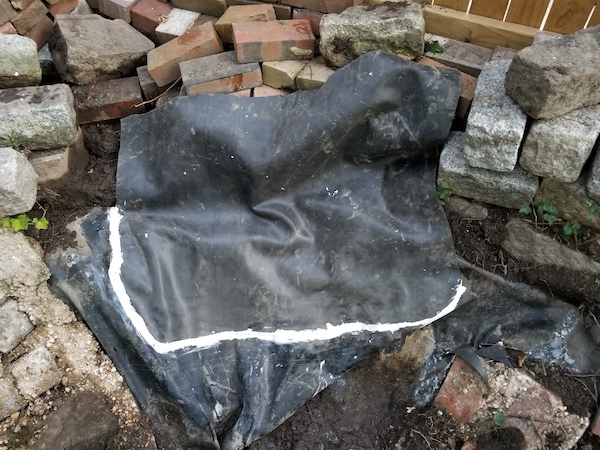 Diagnosing the source of a leak can be a frustrating, time consuming process. The first thing you must do is relocate your fish into a separate aerated tote and shut off all pumps. This will allow you to determine the general location of the leak. Go to https://thepondfighter.com/leak-repair.html for a more comprehensive guide.