Tysons corner pond cleaning service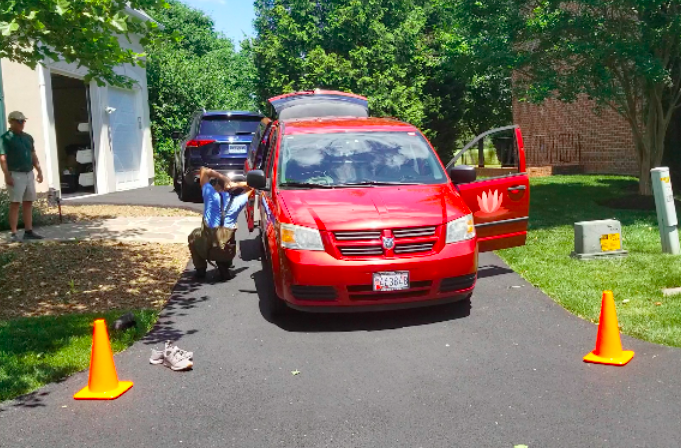 When we think of Northern Virginia we think about shopping at Tysons Corner Center and fishing for snakeheads in the Potomac River. Although we rarely do those things, that is what we think about.
Nasty Mansion Swamp in Fairfax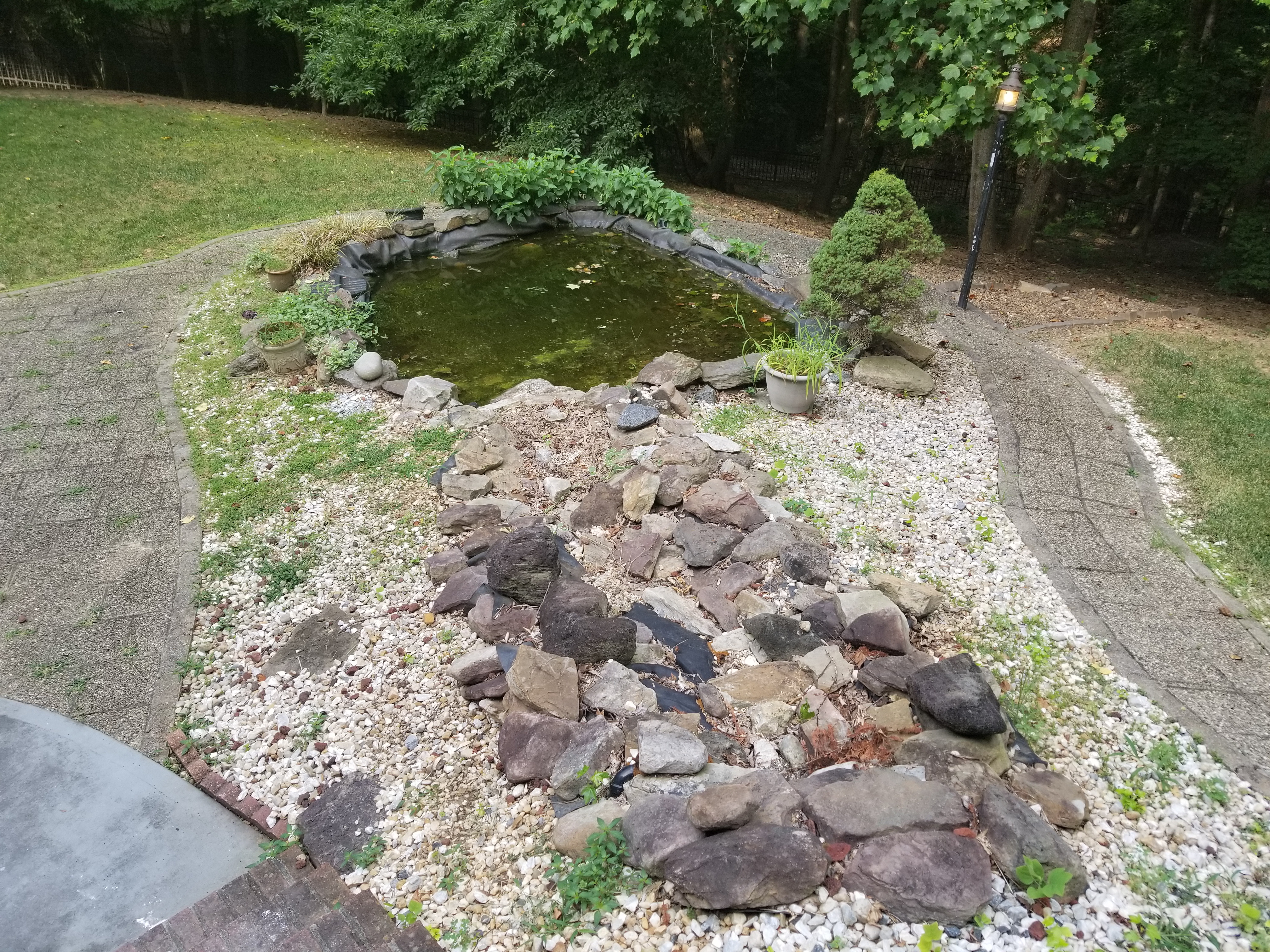 Our client had just bought a huge 3 story 8,000 sqft mansion in Fairfax when they noticed a swamp in the backyard. They were scared the swamp monster was going to walk out and attack them so they sought out The Pond Fighter LLC for help. Upon closer inspection, we were able to confirm that the swamp was indeed a man-made pond that also included a stream. They asked us to revive their pond by cleaning it and adding new gravel and plants. We were happy to service the swamp pond and beautify it as that is our specialty. We removed all the algae and drained the pond far away from the property into the woods. We carry more hose than firetrucks and try our best to drain the water into a storm drain or as far away from your home as possible.
Fall pond clean up in Arlington
Small backyard fish pond full of leaves and debris. For ponds like these we recommend you get a skimmer installed. A skimmer will allow for easy pump accesibility and protect the motor from debris. It will also allow you to run your plumbing underground, outside the pond.