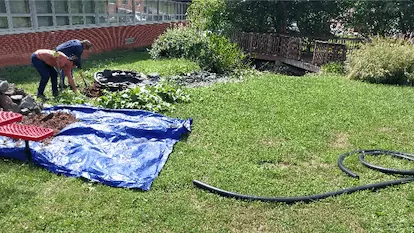 Our crew digging up an old waterfall spillway in order to replace the leaking pvc. Waterfall spillways are preformed boxes made out of high impact plastic that act as both a waterfall and a filter. This was one of the largest spillways we'd ever seen, with a depth of 4 feet. The pump, located inside the skimmer, moves the water inside the pond up to the spillway, where various filter media such as bio balls and lava rock provide filtration.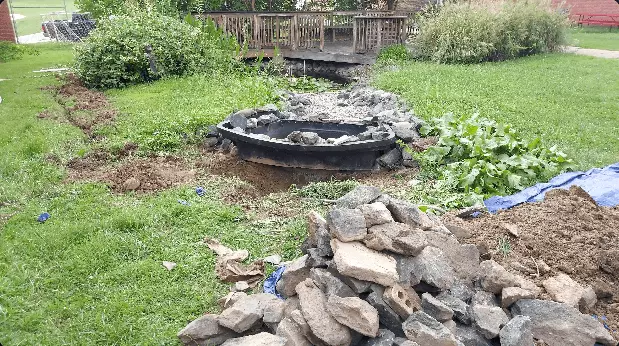 Digging allowed us to access the bulkhead fittings located near the bottom of the waterfall spillway. This particular spillway had two fittings but one of them was completely sealed off due to a leak. If you look on the left side of the image you can see the line we dug from the skimmer to the spillway.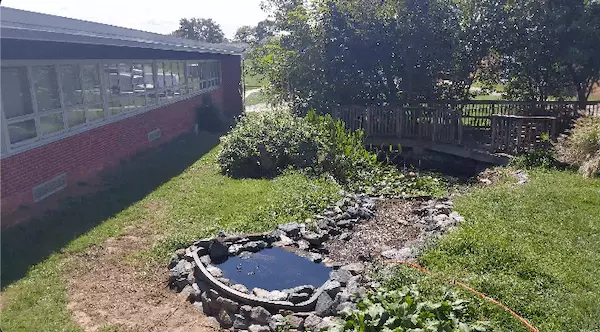 Refilling the pond after cleaning at Parkville Middle School.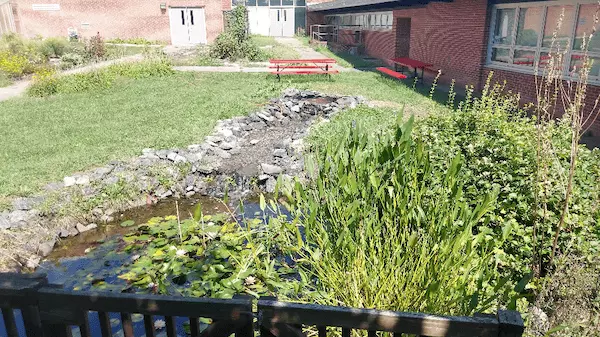 Look at all the vegetation.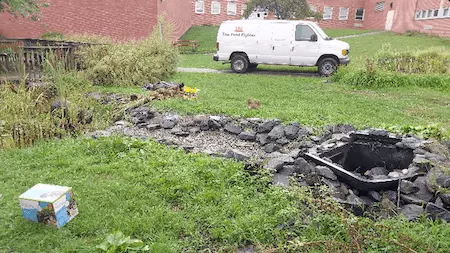 The school allowed us to park our van inside the courtyard.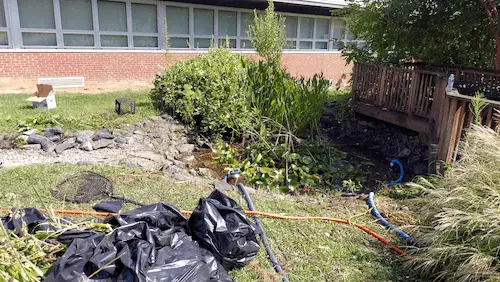 We removed hundreds of pounds of overgrown water lilies from inside this pond. When there are too many lilies you cannot see the water and all the aquatic life.